产品名称:CYLION Precision foam 850ML for motorcycles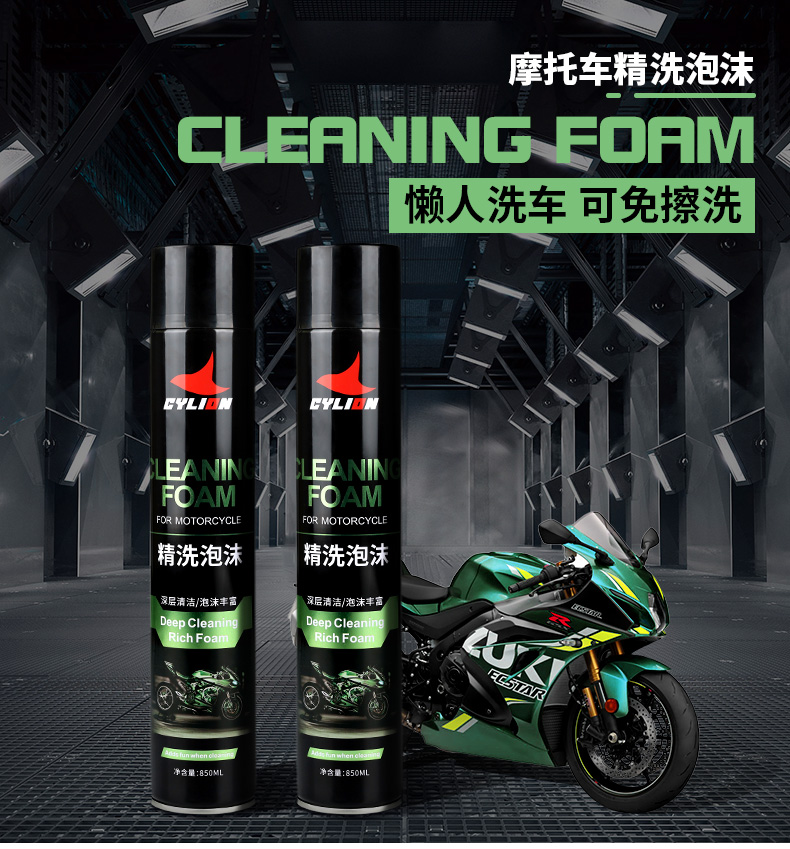 Lazy people can wash their cars without scrubbing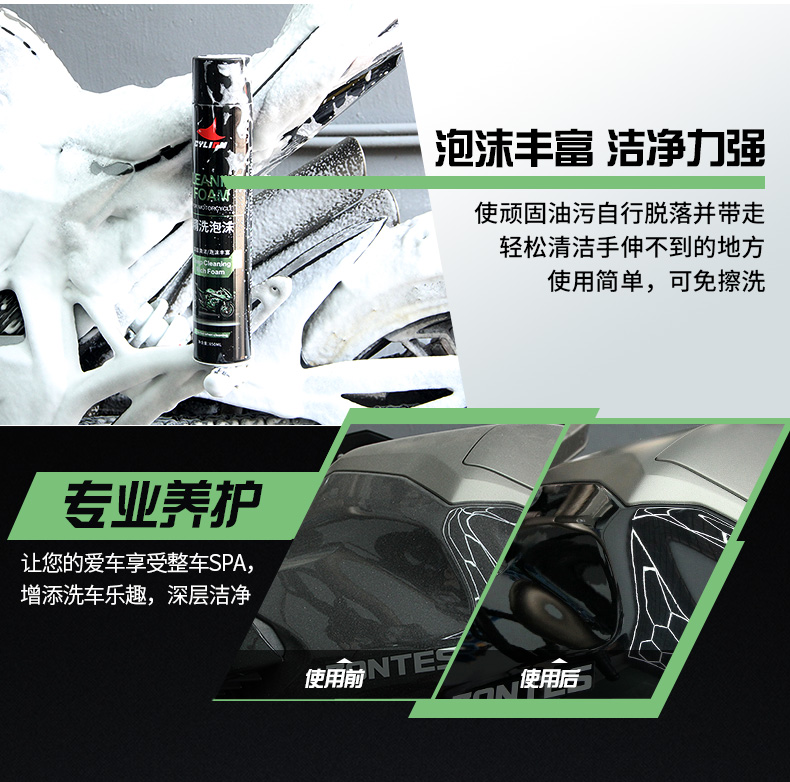 The foam is rich and the cleaning power is strong.
Make stubborn oil fall off naturally
Easily clean the place that can't be reached
Easy to use, no scrubbing
Add fun to car washing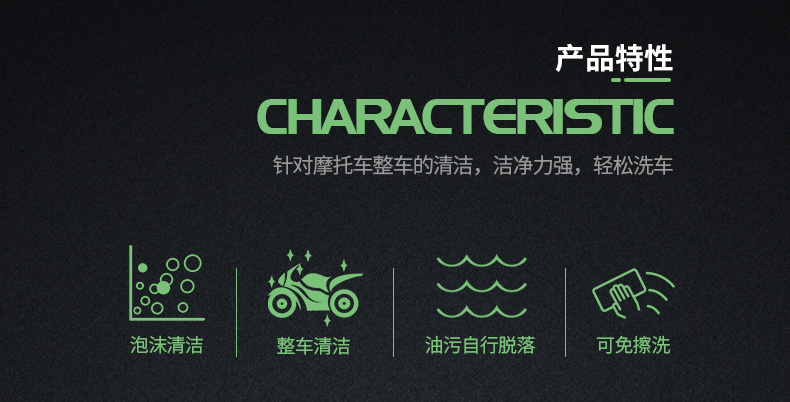 For motorcycles, the cleaning power is strong
The oil falls off by itself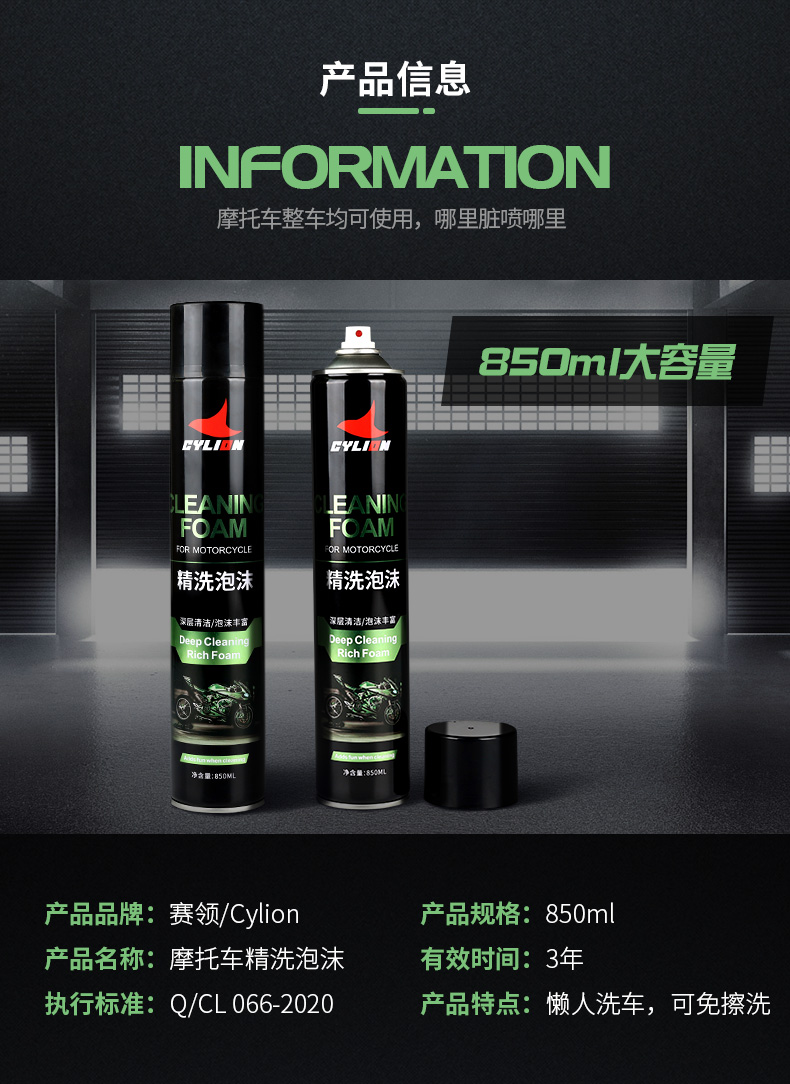 The whole vehicle can be used, where dirty spray where
Product specification: 850ML
Product Name: Motorcycle foam cleaning
Product features: lazy car wash, no scrub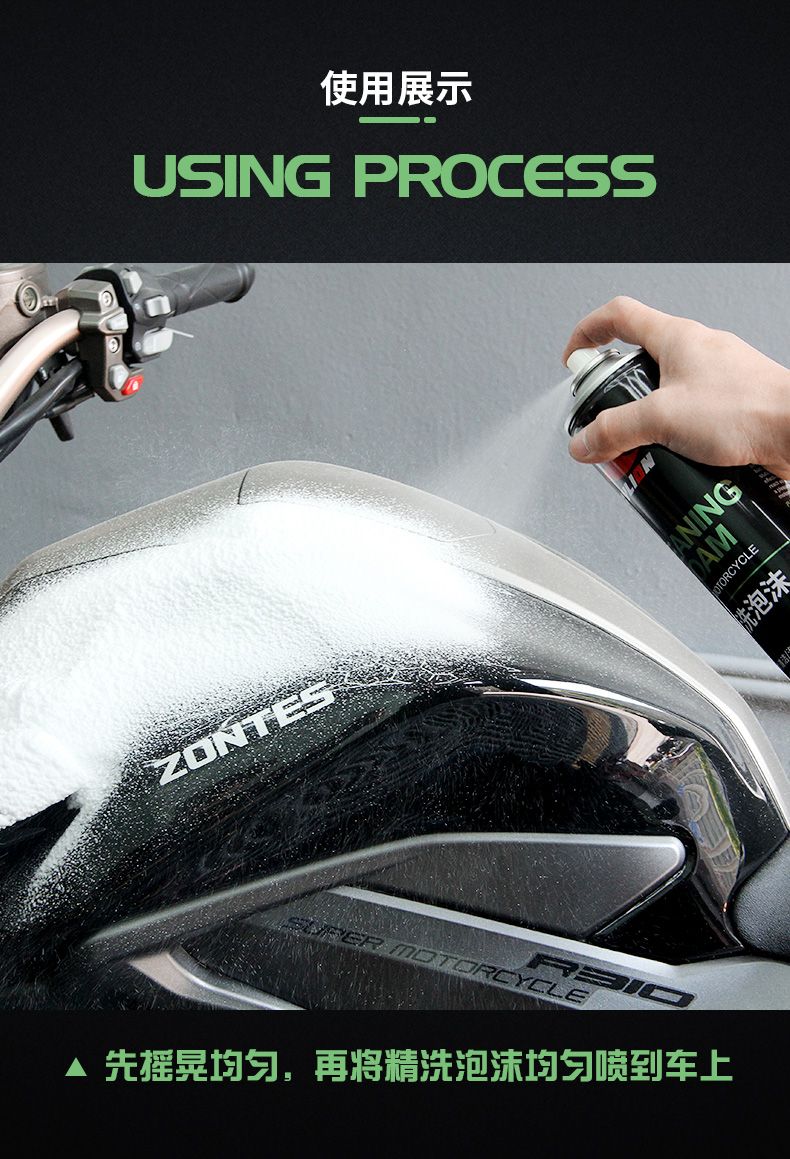 Shake it evenly before you see it.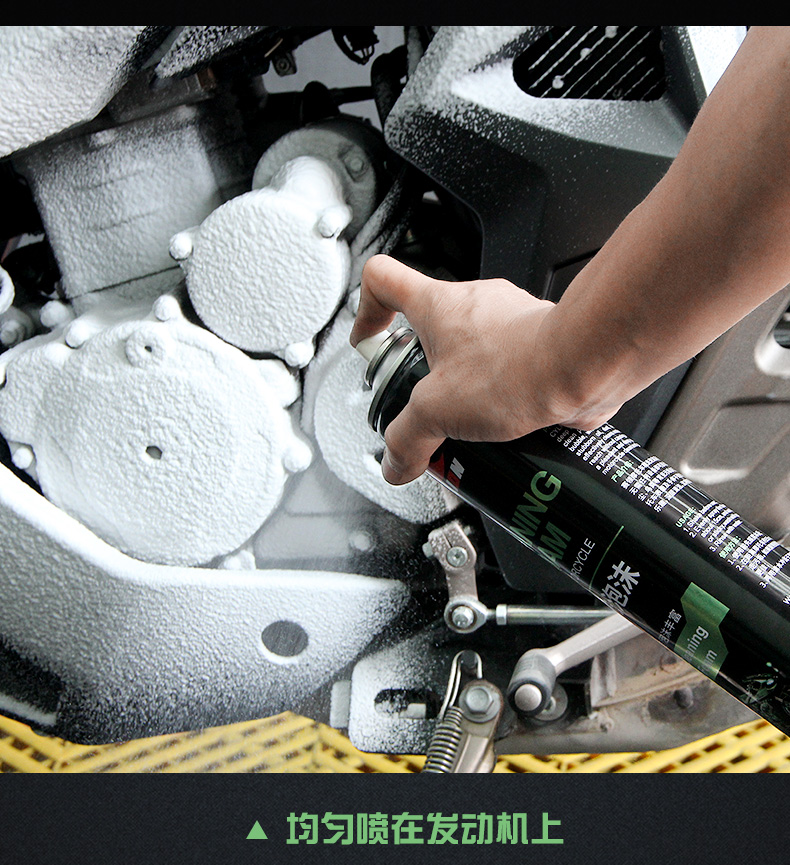 Spray evenly on the engine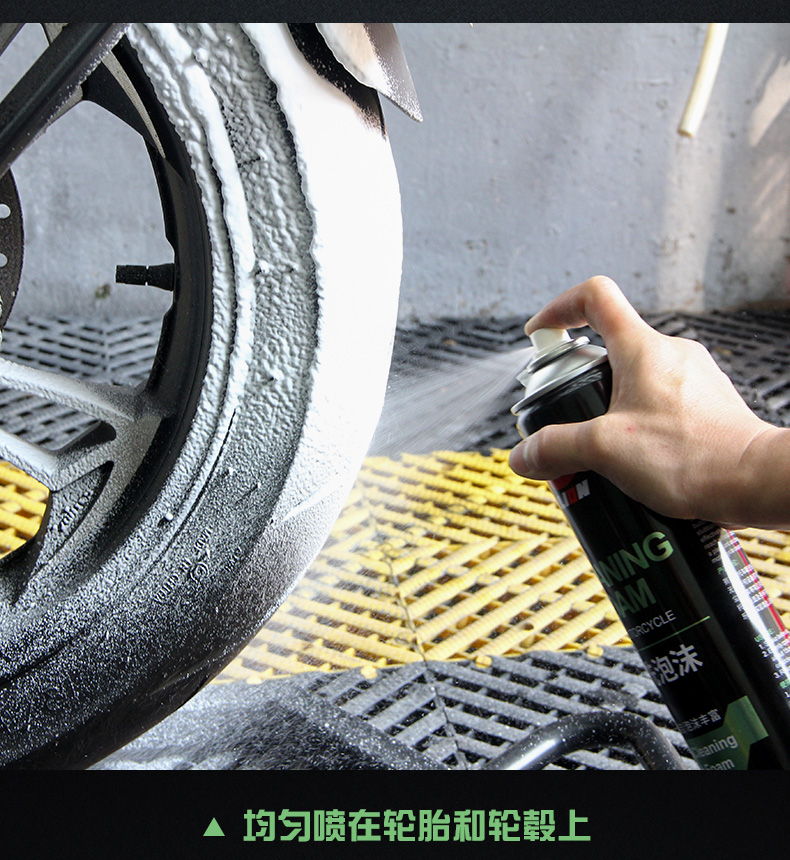 Spray evenly on the tire and hub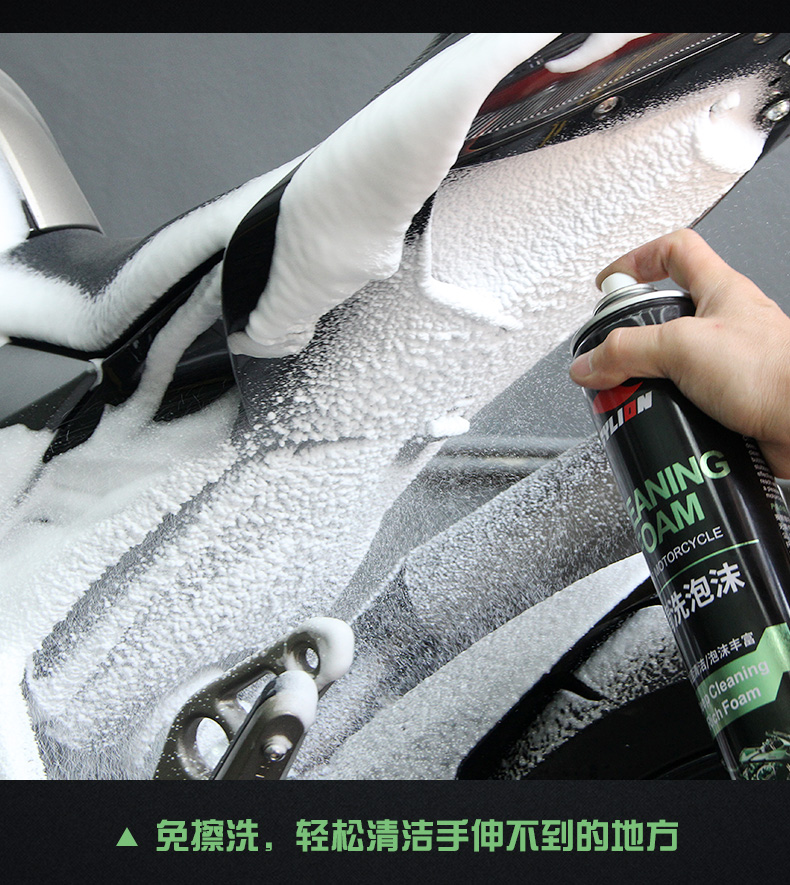 No scrubbing, easy to clean the hand out of the place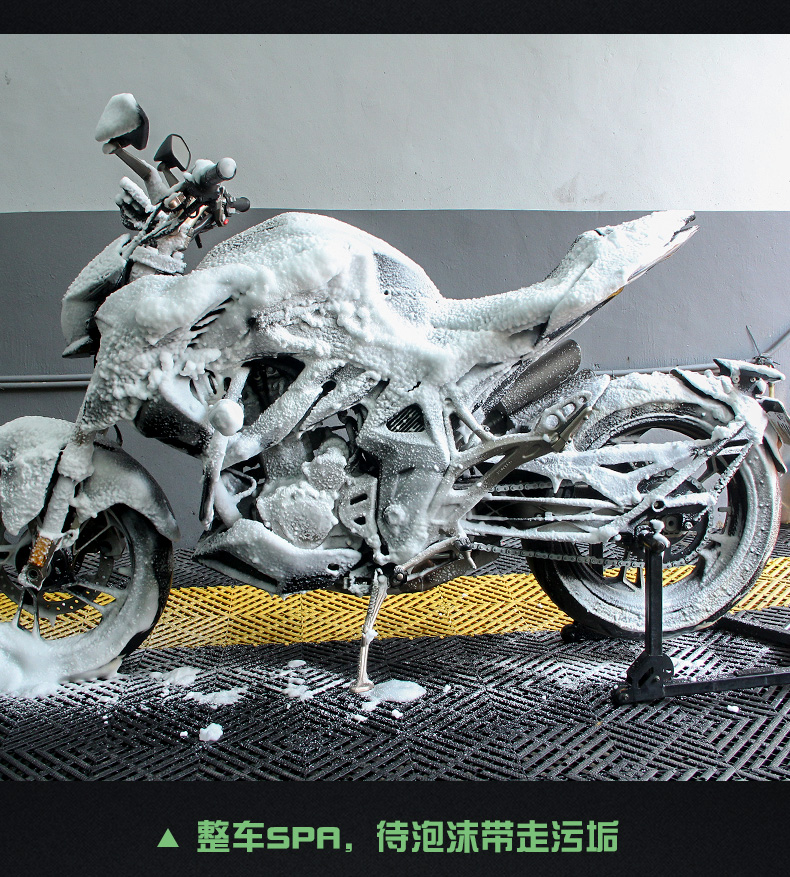 Vehicle SPA waiting for foam to remove oil pollution.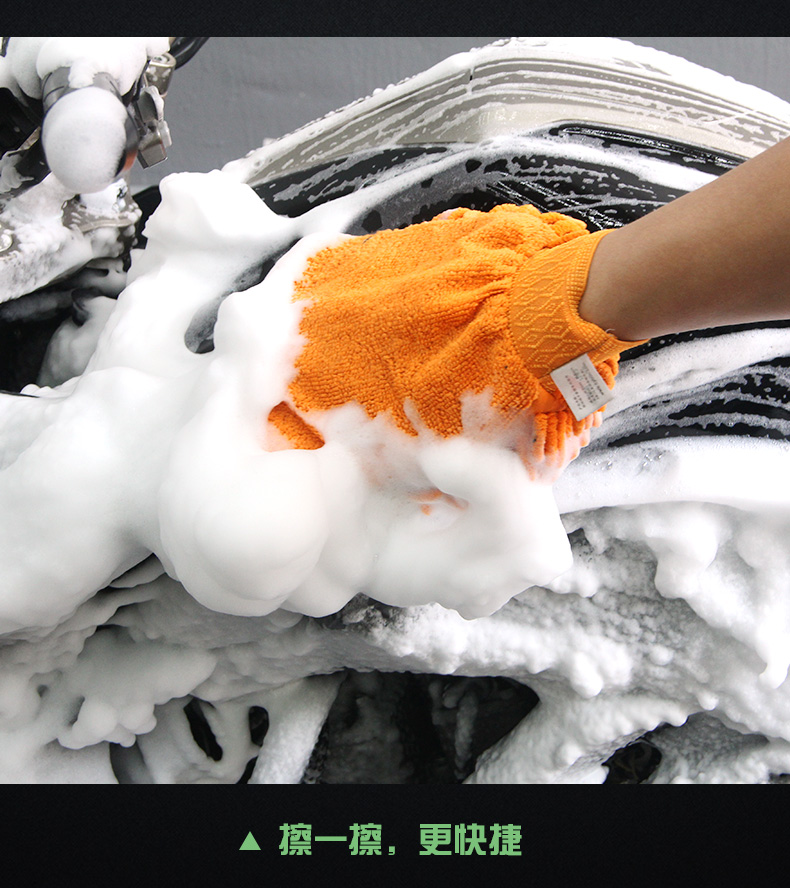 Wipe it, it's faster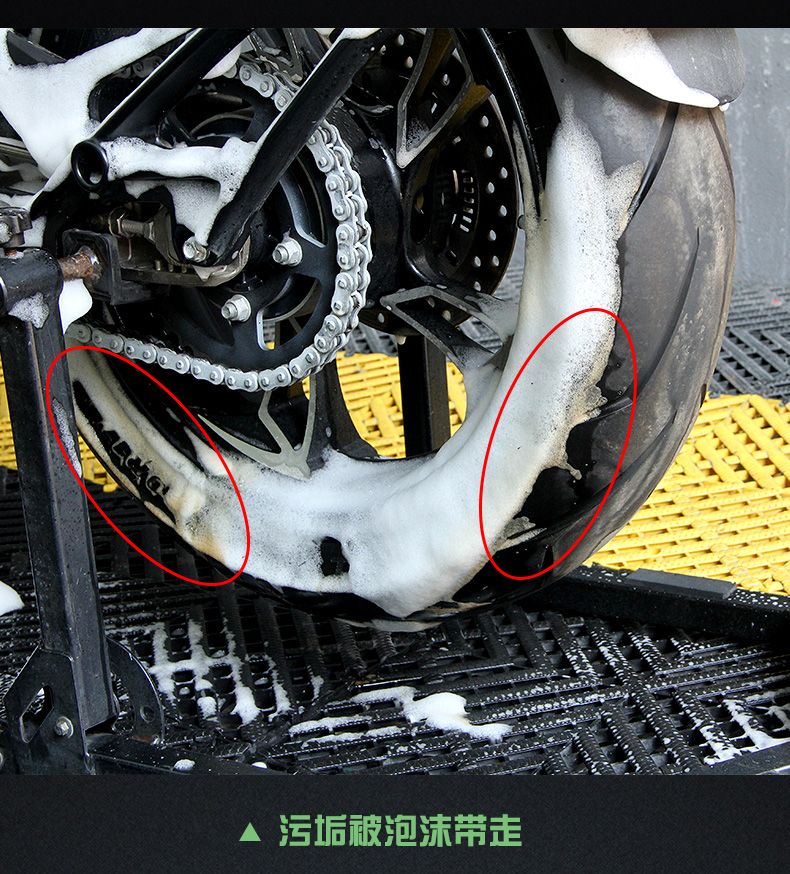 Dirt and foam take away.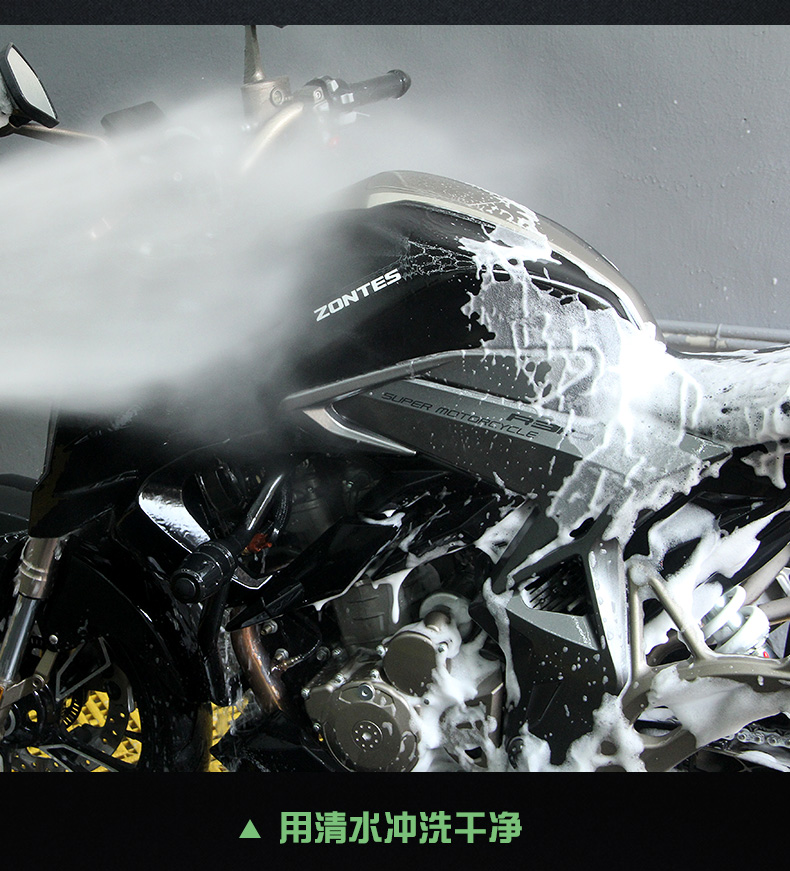 Rinse with clean water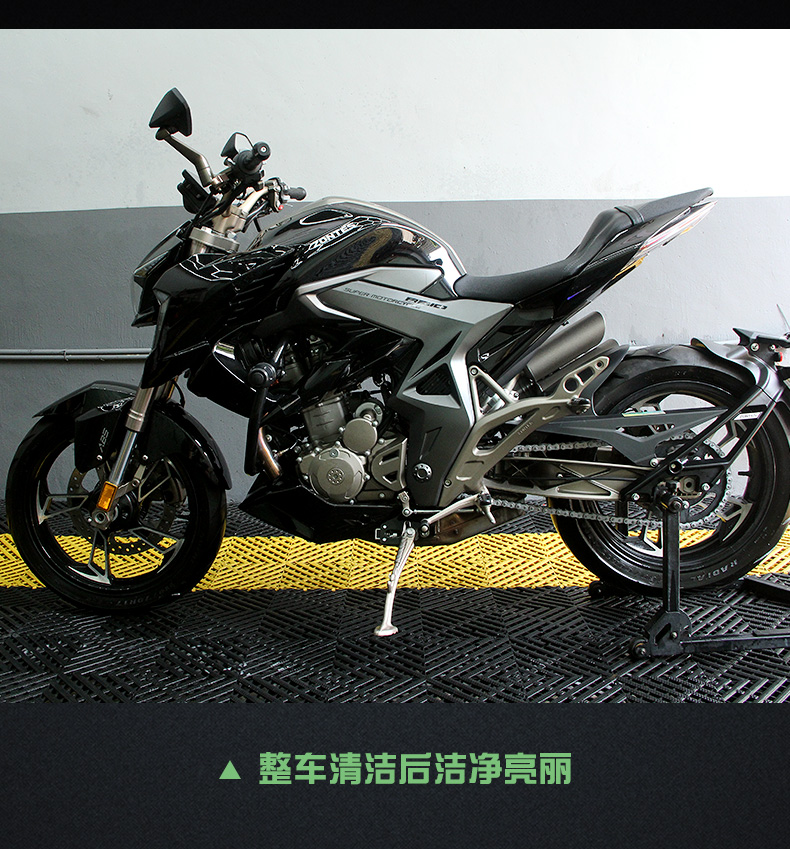 The car is clean and bright after cleaning